The Porter Stansberry Show
September 24, 2014
September 15, 2014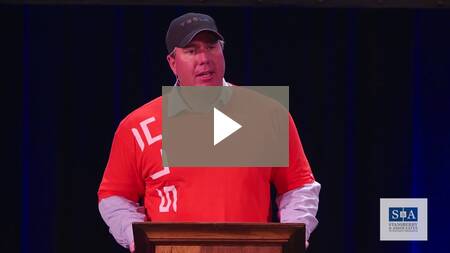 ​
August 30, 2014
We hope that you enjoy this much-needed long weekend and have a wonderful Labor Day!

Thanks to you, The Stansberry Radio Network is growing like crazy.

We would like to thank you from the bottom of all our hearts. We love what we do and because of all of you, we can keep doing it

And just in case you missed anything last month, here's a recap:

The Porter Stansberry Show:
Chris Anderson, Founder and CEO of 3D Robotics, joins the show to share some of his knowledge on upcoming technology that most people have never even heard of...

Ep. 175 James Altucher's End of America
James shares his thoughts on Porters "End of America" thesis. James does not agree with everything that Porter has to say on the topic, so you won't want to miss his analysis on the end of America as we know it...

Ep. 176 Rick Rule: The King of Contrarians
Porter asks Rick several market questions that you won't want to miss out on, including... "Is there a better way to play the ultimate long game in gold other than Franco Nevada?"
Plus, Rick shares one of Sprott's new ETFs!

Ep. 178 Tom Woods: Dirty Politics
Porter and Tom discuss Ron Paul and the dirty politics involved in trying to win an election.
S&A Investor Radio with Frank Curzio:

Ep. 247 Andrew Horowitz Says: Take Some Money off the Table
Is it possible to predict where the markets are headed? Find out what Andrew has to say about the many experts who continue to make these market forecasts.

Ep. 248 Chris Mayer: A U.S. Debt Crisis Will Never Happen
Chris highlights how investors have been blinded by fear – and have missed out on huge gains in stocks.

He also shares some of his favorite ideas – including two small companies I'm sure most investors have never heard of.

Ep. 249 Frank Holmes: Rare Interview with One of Mining's Largest Fund Managers
Frank Holmes, CEO and CIO of U.S. Global Investors, Inc., joins S&A Investor Radio to share not only his favorite ideas but his favorite investment strategies as well...

He discusses his in-depth strategies for picking stocks and allocating more than $1 billion in assets to his numerous funds.

Ep. 250 Brien Lundin: Expert Gold Analyst Is Buying These Three Tiny Gold Stocks
Not only does Brien share his methodology for picking gold stocks, but he also reveals his three favorite micro-cap ideas...
The James Altucher Show:
Ep. 33 Noah Kagan: What It's Like to Lose $100 Million at Facebook
He was fired as one of the first employees of Facebook and he left probably $100,000,000 behind.

He tells James exactly what happened. Why he was fired. What he did afterwards. And... what he's doing now (its genius).

Ep. 34 James Altucher's Life Story
James reveals all the mistakes that led to his darkest moments... times where he thought he would never see the light again.

Ep. 35 Biz Markie: The Best and Worst Interview You'll Ever Hear
If you are familiar with the hit song "Just a Friend" then you already know at least one of his many hits.
From making it as one of the top names in hip-hop to "choosing himself" and losing 150 pounds... Biz shares it all!

Ep. 36 Ramit Sethi: I Will Teach You to Be Rich
Ramit Sethi, author of I Will Teach You to Be Rich, joins The James Altucher Show, to share his personal success story and how he has made a living out of doing what he loves most... inspiring others to find their passion.

Ep. 37 Wendy Simmons: What's Really Going On in North Korea?
Forget most of what you think you know... because in this interview, everything about the world's most militarized society is revealed in a new light.

Ep. 38 Jim Cramer and James Finally Talk for the First Time in Five Years
Host of Mad Money & Co-Anchor of CNBC's Squawk on the Street, Jim Cramer joins The James Altucher Show, and displays a side of himself that many people never get the opportunity to see.

Ep. 39 James Manos: Dexter and The Sopranos – Enough Said
If you have ever wanted to know how some of these successful writers were able to create such amazing careers?

Well... look no further. James Manos shares how all of his previous careers and experiences have molded him into a unique success.

And... If you missed any of James' new daily show "Ask Altucher," you can click here to listen to them all.

This is the newest addition to The Stansberry Radio Network and it's getting rave reviews.
These daily Q&A's are only about 10 minutes long. Perfect for when you're on the run.

For our Stansberry Radio Premium listeners, we also featured:

Ep. 173 July Black Label Show
This month's guest is one of the quickest wits you'll ever hear and his take on the world is priceless. He gets the "Porter Horse Laugh" out in full force as Porter says' "never has anything funnier been said."

Ep. 177 Advisory Roundtable No. 16
This is where you can get an exclusive one-on-one with Porter and his top analysts as they break down the latest issue of Stansberry's Investment Advisory.
Find out why one little company could be a great addition to the speculative portion of your portfolio...

August's Black Label show is being recorded next Thursday – it's going to be a very special edition and we will email it to you on Friday.

These Premium episodes are available for only $10 per month, and next month we're adding an additional show. Plus, Porter's working on something very special... something you've been asking for... and it will only be available to our Premium Radio members.

That's it for this month. We hope you enjoyed the shows... and please don't forget to send us your ideas.

Until next month...

July 31, 2014
Not many people know that without Bill Bonner, Stansberry & Associates wouldn't exist. And Porter almost certainly wouldn't be nearly as successful.
You see, not only did Bill help Porter launch his company... He also taught him an incredible secret.
It's a way of seeing things... A kind of wisdom that's far beyond what others teach... what others even understand. And it has made him, his partners, and many of his employees – and basically anyone who listens to him – rich.
For years, Porter has been telling Bill to share this big idea with everyone... And he has finally done it. It's in his latest book,
Hormegeddon
.
Their relationship is truly one to admire and proves to be an excellent source of networking.
​​
Porter starts the show with some background on how he first met Bill and how their business ventures began.
Bill and Porter are in the process of creating a newsletter, and you get to hear all the details of the process, plus their reasoning for writing this new material.
Then they get into the most valuable secrets that few people have encountered. Bill's new book,
Hormegeddon
, is the Holy Grail of all these concepts that could completely change your life.
Please understand... Bill's unique philosophy isn't merely about money. But it will allow you to understand the markets – and every other type of human endeavor in a whole new, and vastly more accurate way.
If you agree that it's time to come out of the unknowing dark and take control of your wealth... then look no further.
Open your eyes to what is really going on in the political system... the health care system... the banking system... the military... the educational system... the financial system... and more.
Please note: This book is not yet available on Amazon or anywhere else.
Click here
to order.
July 23, 2014
On
Saturday, August 23,
we're holding an extremely important get-together: Our next S&A Investment Conference in Los Angeles, California. And just like our last conference in Dallas, Texas, we've worked hard to make sure this event is completely different from any other conference or meeting you've ever seen... Filled with fun… action-packed presentations by fantastic speakers... and of course, tons of great, actionable ideas that can really help change your life. To find out more information click here.
June 04, 2014
Bob Woodson's name may not ring a bell for a lot of our listeners. Hell, I hadn't heard of him until a few weeks ago. But I promise you will begin to hear his name more and more in the coming years.
I discovered Bob Woodson after reading an article in the Wall Street Journal titled, "A Black Conservative's War on Poverty." The article shook me (as did the interview).
I was excited to see a leader in the Black community confronting the problems that are holding back America's inner cities from economic and societal success.
This is a great interview and I can't wait to have Mr. Woodson on the show again in the future.
In This Episode You Will learn:
| | |
| --- | --- |
| • The real barriers to upward mobility and the "Poverty Pentagon" | ​ |
| | |
| --- | --- |
| • How the very political leaders that are being voted in by the inner cities, are ruining them | ​ |
| | |
| --- | --- |
| • How many of the statistics about crime in the inner cities are being ignored | |
| | |
| --- | --- |
| • What the remedies are to curing the destruction of the Black communites | |
Clip #1:
"...70 percent of all the dollars spent on the poor go not to the poor but those who serve poor people. They ask not which problems are solvable but which ones are fundable..."
Clip #2:
"...black elected officials and others who are engaged in corrupt activites are able to use race as a shield against any effort to hold them accountable and a spear to any Black who raises that issue. So I just think that it's time for the Black community to grow up. Someone said that if you are a sheep and you vote for a wolf as opposed to a sheepdog, don't be surprised if you get eaten..."
Listen To The Entire Episode:
Resources Mentioned in the Show:
At Stansberry Research, we would never ask our subscribers for donations to a cause unless we felt very strongly about it. Although, as I state in the podcast that I am a "total believer in keeping charity private. I do not conflate charity and business,"
I believe that in order to fight the evil that is holding back inner cities from success, the only option may be the one proposed by Bob Woodson.
We encourage you to donate money to his cause (I for one will be) here:
​
​
May 29, 2014
Richard is regarded as one of the top free-market writers in America. And for those of you that were concerned about where Porter was last week - he's back and wouldn't miss this interview for anything.
Clip #1:
"The media focus in on these things and they regard, for instance, Ukraine as a problem or a big problem, but that's just a symptom of the really big problem.​"
Clip #2:
"I'm estimating that about 150 governments out of the 200 on the planet are in crash programs now to buy as many weapons as they can, which, of course, creates an enormous investment opportunity for the people that recognize it in the defense-industry stocks."
In This Episode You Will Learn About:
| | |
| --- | --- |
| • The possible deal between Russia and China on gas | ​ |
| | |
| --- | --- |
| • The looming pension crisis that could destroy half of the companies in the S&P 500 | |
| | |
| --- | --- |
| • Where the next 100,000 people will be killed violently in the world | |
Listen To The Entire Interview:
Some resources from topics discussed in the show:
If you have a second, please leave an honest review of what you thought about the show by going
here
, clicking view in ITunes, and then going to "Ratings and Reviews." We really appreciate it.
May 20, 2014
Who is Alex Jones?
He has been called many things - conspiracy theorist, radical, genius.
But, he is much more than that.
On today's podcast, Porter Stansberry asks Alex Jones exactly who he is, how he got started, and where his distrust from the government stems from.
Welcome to Ep. 154 with Alex Jones.
In This Episode You will Learn:
| | |
| --- | --- |
| • the real purpose of the SEC and FINRA | ​ |
| | |
| | |
| --- | --- |
| • Porter's prediction for crude oil | |
| | |
| --- | --- |
| • what Google's "driverless car" means for the American working class | |
May 05, 2014
The worst trading mistake I've made is putting 100% of my current account into a stock that was reporting earnings. I wanted to leverage up 3x my but luckily my brokerage only allowed me 2x. The stock opened over 20% lower and I exited. It continued to go down but overnight my account went from 20,000 to 12,000. Needless to say.. it was a bad day.
Since then I've begun using position sizing, trailing stops and don't buy stocks for earnings unless I'd be okay with losing 30% of the position and don't use leverage.
I now focus on how to not lose money, instead of being yield driven. I've started selling puts with success.
I've really enjoyed your candor and will continue to listen to the podcasts!
PW alliance subscriber.
Best,
Justin